The Life Insurance Association of Malaysia (LIAM), and the Oriental Life Insurance Seminar (OLIS) jointly organized the seminar for the life insurance industry in Malaysia, hosted by the Bank Negara Malaysia on Tuesday, January 22, 2019, Kuala Lumpur, Malaysia.
Malaysian life insurance industry representatives and regulators from Bank Negara Malaysia joined the conference.
Life Insurance Association of Malaysia website
Oriental Life Insurance Seminar website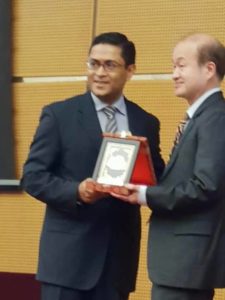 For Session 1, Mr. Tsuneto Yamauchi, Project Professor, Department of Mathematics, Faculty of Science and Technology, Keio University
covered the following topics.
1. Digital Marketing of Life insurance in Japan: Success and Challenges
2. Use of Data Science and Predictive Modelling in Life Insurance
For session 2, Mack covered the following topics:
APFF: Promoting insurers' role to support sustainable, resilient and inclusive growth and development in the Asia Pacific
Insurers' contributions to support Sustainable Development Goals (SDGs)
From my lecture on SDGs:
We used to be companies which pay a claim when something bad happens. Those days are gone. We believe there is a paradigm shift in insurance business. Life insurance is not death insurance. We have to support every aspect of human lives. We are now competing each other to make our customers happier and healthier. By doing it, we are collaborating as a whole to contribute to the society toward sustainable future. Supporting SDGs is not just a charity under CSR (Corporate Social Responsibility) but our core business.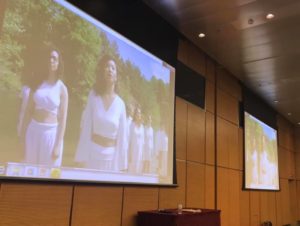 Mack combined his lecture with music, sharing information about Music for SDGs project and showing a music video of Ayumi Ueda's 100 Voices 1 Heart Project. She is one of the supporting artists and the project team members. She successfully created a music video, where singers from 44 countries got together singing Wings to Fly (翼をください).

The only Malaysian participating singer Louisa Foong's interview was also included and well received by the audience.