The 12th ASEAN Insurance Congress organised by the ASEAN Insurance Training and Research Institute under the auspices of the ASEAN Insurance Council was held in Bali on 1-2 October, 2020, bringing together over 90 insurance leaders from 12 countries, including insurers, reinsurers, brokers, loss adjusters and insurance regulators as well as ancillary service providers to the insurance industry from the Asia Pacific region.
12th AIC Agenda Bali
ASEAN Insurance Congress via AITRI
AITRI's official webiste
ASEAN Insurance Council's official website
Media Coverage
MEDIA RELEASE: MEDIA RELEASE: The ASEAN Insurance Community Strengthens Relationships In Bali, Indonesia At The 12th ASEAN Insurance Congress (AIC) (via MII)

Asia Insurance Review: Supercharging the future of insurance through innovation
Mack's first role was to moderate the ASEAN Outlook panel with distinguished panelists from ASEAN Secretariat, Chairman of Insurance Association of Indonesia and CEO of Life Insurance Association of Malaysia, which highlighted challenges and action plans in the ASEAN region.
(source AITRI)
Mack delivered a keynote speech on "The paradigm shift towards 2030 – SDGs and Innovations" in a form of talk show with musical concert, teaming up with Music for SDGs artists: Seika Itoh (musical actress and singer) and Women Orchestra Shiori Abe (violinist and the founder) and Mika Wanatabe (pianist).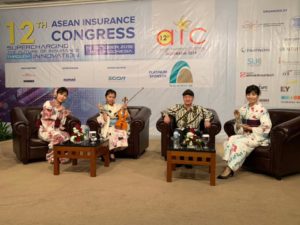 MATERIAL
Mack's presentation for ASEAN Insurance Congress in Bali
Seika and Shiori also joined the session with brief speeches on entertainment & education and empowerment of women.
Seika Itoh, Music for SDGs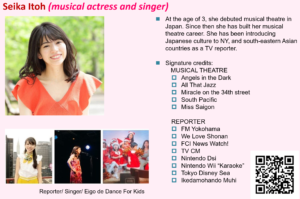 Shiori Abe and Mika Wanatabe, Women Orchestra