Efma Insurance Summit took place in Vienna on June 13-14, 2019, bringing together top insurance business minds facing the revolution challenge who shared insights on new business value from ecosystems of health, electric mobility and car sharing, while looking at how the industry will develop towards the year 2040.
Efma's official webiste
Efma Insurance Summit official page(via Efma)
Efma Insurance Summit Photo Album (via Flickr)
Mack delivered a keynote speech on The Paradigm Shift toward 2030 and SDGs in a form of one hour talk show with musical concert, teaming up with Music for SDGs artists: Seika Ito (musical actress and singer) and Women Orchestra Shiori Abe (violinist and the founder) and Mika Wanatabe (pianist). Seika and Shiori also joined the session with brief speeches on entertainment & education and empowerment of women.
MATERIAL
Mack's presentation for Efma Insurance Summit in Vienna
About participating artists:
Seika Itoh, Music for SDGs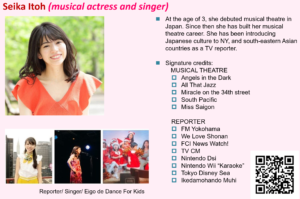 Shiori Abe and Mika Wanatabe, Women Orchestra

Efma is a global non-profit organisation, established in 1971 by banks and insurers, which provides quality insights to help banks and insurers make decisions to foster innovation and drive their transformation. Over 3,300 brands in 130 countries are Efma members. Headquarters in Paris.