Efma and Accenture announced the winners of the fourth Innovation in Insurance Awards at the annual awards ceremony, held on June 24, 2019 in Amsterdam. Showcasing the best examples of insurance technology innovations in multiple categories, the awards competition this year attracted 395 submissions from 287 institutions in 54 countries.
Efma's official webiste
Efma Innovation Award official page(via Efma)
Accenture Innovation Award official page(via Efma)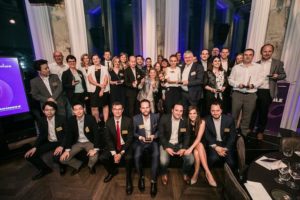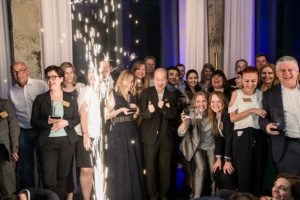 The winners were:
– AXA Germany (Germany) won the Connected Insurance & Ecosystems award for "LightGuard Connect"
– CCS (Netherlands) won the Insurtech award for "Marketplace"
– Nippon Life Insurance Company (NISSAY) (Japan) won the Customer Experience award for its new "TASKALL" tablet
– PZU (Poland) won two awards: the Core Insurance Transformation award for "moje.pzu.pl," and the Workforce Transformation award for its "Robotic Process Automation for PZU Group Employees & Customers,"
– Zurich (Switzerland) won two awards: the Global Innovator of the Year for several innovations and the "Make the Difference" program, and the Product & Service Innovation award for "Klinc by Zurich"
Click here to watch a video clip on Taskall
Nippon Life Insurance Company has won the Gold Award in the "Customer Excellence" Category by "Taskall" – Fusion of Face-to-Face channel and Artificial Intelligence (AI).
Mack participated in the annual award ceremony together with Nippon Life colleagues from the relevant department of Tokyo Headquarters, which was involved with the development of this innovation.
Press Release by Nippon Life (in English)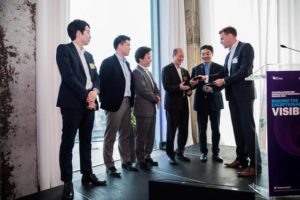 Efma is a global non-profit organisation, established in 1971 by banks and insurers, which provides quality insights to help banks and insurers make decisions to foster innovation and drive their transformation. Over 3,300 brands in 130 countries are Efma members. Headquarters in Paris.