Mack joined a kick off party as a guild member for Opera Pomme Rouge's new production "The Diary of Anne Frank" on 1-4 November, 2018 at Crown Theater. A group of experts and supporters gathered on 8 October, 2018 at Blue Building, New York.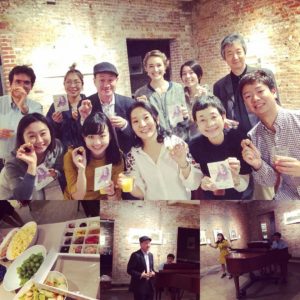 (Photo: Opera Pomme Rouge)
After the kick off party for Opera Pomme Rouge's "The Diary of Anna Frank", I was lucky to see the first stage rehearsal.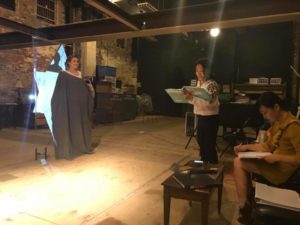 Unexpectedly, I got interviewed to talk about jazz concert – Anime for SDGs and Opera Pomme Rouge.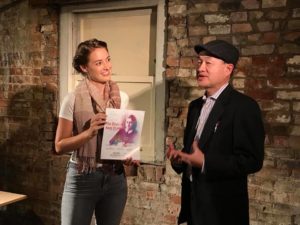 The interview to Opera Pomme Rouge's Guild Member, Makoto Okubo
About Opera Pomme Rouge's "The Diary of Anne Frank"

(Source: Shukan New York Seikatsu)

The Diary of Anne Frank
Soprano: Kate Fruchterman
Director: Anna Etsuko Tsuri
Music Director: Ishmael Wallace

For information, visit Opera Pomme Rouge official site